What is Batriacian?
A BARIATRICIAN (Bariatric – Root word Baro, meaning heavy or large) is a doctor who specializes in the science and treatment of obesity and obesity related chronic diseases. Bariatricians use safe and effective weight loss methods and provide long term continuity for bariatric surgery patients.
Bariatrician is not the same as a bariatric surgeon. Bariatric surgeons are doctors who specialize in surgical treatments for weight reduction such as gastric bypass surgery, sleeve gastectomy, and vertical sleeve gastrectomy.
What happens at the first medical weight loss visit?
1. Patient Intake
After scheduling, all patients receive a detailed patient intake. Please complete this before the visit. It assists with formulating a personalized weight loss plan for you.
2. Visit with Dr Covington
Your first visit with Dr Covington is up to 60 minutes.
At this visit you will discuss medical history, medications, obesity and nutrition history, behavioral habits, and more important health history.
A detailed body composition analysis is performed.
You will start a personalized and monitored nutrition and weight loss plan, depending on the patient this plan may include FDA approved weight loss medication but this is not required for patients who prefer to not use weight loss medicine.
For patients interested in Food Sensitivity or Comprehensive Nutrition Testing this will be scheduled as well (or you can order the kit online to do it at home yourself) and patients interested in the Meal Replacement Program can get started right away at the first visit if desired.
3. Weight Loss Plan and Follow up
Follow-up is the key to long term success! All patients are encouraged to engage in routine follow-up visits in order to maximize weight loss results.
Follow-up visits vary based on the weight loss plan.
For patients taking weight loss medicine visits are every 4 weeks (can opt for virtual visits for increased convenience).
For meal replacement patients, follow-ups range from weekly to monthly.
For nutrition only or wellness patients we recommend monthly follow-up but you have the option to choose an interval that works for you.
Do you accept medical insurance ?
At the current moment we do not accept any medical insurance for any services, this includes Medicare and Medicaid.
All patients pay out of pocket, full price, at the time of service or appointment scheduling. 
However over 50% of our patients are reimbursed by their insurance company or use a Health Savings Account (HSA) or Flexible Spending Account (FSA). 
Do you perform blood work or labs ?
If you have a primary care doctor who has completed recent labs we will request a copy and this will usually suffice.
If more blood work is needed or if you have not had blood work within 1 year the doctor will order the necessary labs. In most cases these labs will be covered by medical insurance, if you do not have medical insurance we will offer our wholesale pricing for bloodwork.
Do you offer virtual visits?

We Offer Virtual Visits
Virtual visits are private, convenient, and HIPAA protected
Virtual visits are available anywhere in the world. Consult Dr Covington regarding your nutrition, weight loss, and even for medical second opinion. HIPAA compliant
For weight loss medicine prescription – must have in-person physical examination and vitals Plenity (learn more about Plenity and how it works in this blog article highlighting FDA approved weight loss medications) can be prescribed virtually without an exam as it is a "medical device" and not a medication or controlled substance – you will have to complete a virtual visit with detailed medical history to ensure you are a candidate for this weight loss treatment.
New Virtual Visit $185
Do you offer HCG Shots for weight loss?
Our office only offers Evidence Based Weight Loss Treatments
Therefore we do not offer HCG shots for weight loss as they have not been proven to provide LONGTERM weight loss results and are not FDA approved for weight loss. In addition, we do not use diuretics or lasix (blood pressure medication) for weight loss as this is not evidence based as a long term sustainable fat loss method in obesity medicine. 
Do you have a meal replacement program?
Yes. We offer full and partial meal replacement programs along with protein bars, shakes, or protein snacks that can be ordered in the online store. 
Meal replacement is not a requirement for any of our weight loss programs. 
Meal replacement can be ordered online without being a patient or completing a medical office visit. 
For in-office visits, meal replacement can be used along with FDA approved weight loss medication or any nutrition program. 
What is food sensitivity testing?
Testing is quick and easy and only takes 5 minutes! Results in 1-2 weeks
Personalized Nutrition
Removing inflammatory foods from the diet helps to create the perfect nutrition plan.
Treat Conditions
Improve medical conditions such as joint pain, swelling, abdominal discomfort, and skin rashes.
Comprehensive Nutrition Testing
Blood and urine testing for nutrition deficiencies, metabolism, toxins, bacterial and yeast overgrowth, and several nutrition markers. Includes food sensitivity test
Day of Testing
Fasting is only required for the Comprehensive Nutrition Testing. We provide a quick and easy finger stick in the office. The office visit is up to 15 minutes. All patients receive a Patient Handbook.
Price
Food Sensitivity Testing $350 Comprehensive Nutrition Testing $1000 Amino Acid only testing $325
Schedule Testing
Call 704-997-9661 to schedule testing in our clinic or order test online and perform at home
What is a Food Sensitivity?
A Food Sensitivity is not a Food Allergy !
A food allergy involves a dramatic and potentially deadly toxic response by the body due to exposure to certain foods. It is immediate and is characterized by itching, hives, wheezing, lip or throat swelling, and trouble breathing. Food allergies are typically discovered in childhood. A FOOD SENSITIVITY, on the other hand, involves foods that can be tolerated and this is one of the hints to distinguish an allergy from a sensitivity. Although the food can be ingested, the body still creates an inflammatory response but it is not as severe as the reaction from an allergy. This reaction can take up to several days to occur and for this reason food sensitivities can be difficult to diagnose.
Symptoms of Food Sensitivities:
Fatigue
Eczema Unexplained skin eruptions
Hives
Sinusitis
Arthritis
Asthma
Migraines
Abdominal Pain
Bloating
Nausea
Diarrhea
Constipation
Medical Conditions Significantly Worse with Food Sensitivities
Fibromyalgia Irritable Bowel Syndrome (IBS)
GERD and Reflux Disease
Headaches/Migraines
Sinus Infections
Insomnia
Depression
Anxiety
Eczema
Joint Pain
Osteoarthritis
ADD/ADHD
Inflammatory Diseases: Rheumatoid Arthritis, Psoriasis Inflammatory Bowel Disease: Crohn's Disease, Ulcerative Colitis
We test for the most common foods sensitivities including wheat, soy, lactose and dairy, nuts, and eggs plus many more
Weight Loss Resources
Calorie Counting and Food Diaries 
Exercise Resources and Free Workouts
Weight Loss Books and Motivation 
Weight Loss Forums and Weight Loss Support 
Obesity and Nutrition Education Sites
Obesity Research and Journal Sites 
Check out the Weight loss Blog for Free Weight Loss, Nutrition, and Weight Loss Medication Information 
Weight Loss Medication Savings
FDA approved weight loss medications can be expensive ranging anywhere from $200 a month to $2000 a month. Not all insurance companies will cover weight loss medications. These patient savings progams below may offer savings for weight loss medication
In some instances the maker (or manufacturer) of the weight loss medication may offer special savings coupons or discounts through special pharmacies. 
Free Weight Loss Handouts and Patient Forms
Download Free Body Measurement Sheet – Here
Download Free "Just Walk" or Daily Steps Guide Here
Download Exercise calendar – Here
Download "Just Walk" Guide Here
Download Paper Food Diary – Here
Download Weight History Chart – Here
Download Blood Pressure Log Here
Body compensation worksheet – cost $1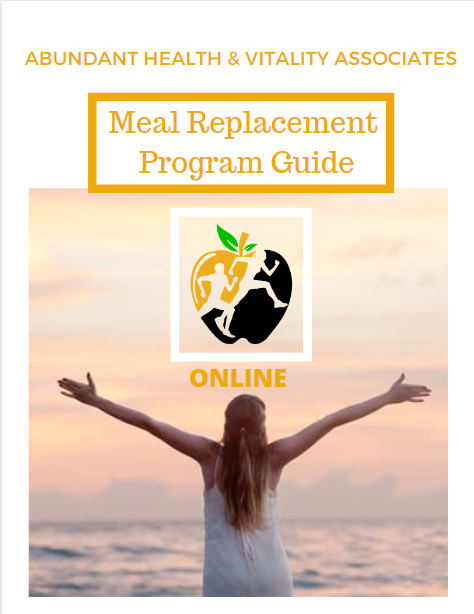 Meal replacement guide – $4.99
                          or
Call to schedule appointment with Dr Covington
704-997-9661
or
Request Appointment Below
The first in-office visit is $199 and is paid at time of scheduling. To pay online CLICK HERE OR leave request below and we will contact you during office hours